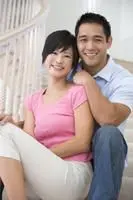 Benefits of Premarital Counseling
· Learn how to stay in love.
· Learn how to communicate effectively.
· Explore predictible pitfalls.
· Understand your conflict style.
· Learn effective conflict resolution.
Premarital counseling is available to couples who want to learn certain skills that will enhance their relationship. It also will help couples pinpoint specific areas of conflict they may potentially encounter. Designed for couples that are contemplating marriage or other forms of commitment, Dr. Eli has designed an assessment to address important areas that couples should consider as they contemplate a more formalized commitment. Couples will explore the following growth areas:
Expectations for the relationship for the here and now and future
Expectations for family-of-origin involvement
Identify current communication barriers and constraints
Exploring role models for healthy relationships
Identify boundaries in the relationship and fostering trust
Determine healthy self-care and individual activities for each person in the relationship
Financial spending styles and expectations.
Household responsibilities, including finances, house chores, etc.
Assess the role of friends and other support systems
Examine spiritual values and finding common ground
Determine the role of sex in the relationship and how to increase sexual satisfaction
Assess parenting beliefs and whether or not to have children

Listen to Dr. Eli talk about important issues to discuss with your partner before marriage.
Pre-marital Questions Part 1
Pre-marital Questions Part 2
Pre-marital Questions Part 3
Pre-marital Questions Part 4
Pre-marital Questions Part 5


You schedule the dates and times that work for you. Each of the 50 minute sessions is designed to address the array of topics above and help create a positive start to a new life course with your significant other.