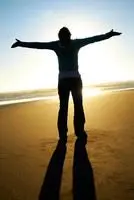 It is through our interpersonal relationships that we find meaning, fulfillment, and discover ourselves. We grow into the people we want to be, stretch the potential of our abilities, and feel connected to life within healthy relationships. When our important relationships become troubled or conflicted, however, the effect on us is profound. Symptoms of depression, anxiety, anger or confusion may feel overwhelming. These feelings and related problems are explored in individual therapy in order to reveal what keeps us "stuck" or constrained in our significant relationships. Often we find the seeds of a solution in the problems we face, so exploring them leads to the possibilities for change.

A marriage and family therapist explores the dance of your interpersonal relationships to teach you the steps that enable deeply satisfying connections with others. Individual therapy with Dr. Eli helps you:
Understand and process your feelings
Explore and challenge your thinking patterns
Enhance your signature strengths
Communicate effectively
Increase your ability to self-soothe
Individual therapy with Dr. Eli or one of his associates helps you tap into existing competencies and strengths to overcome or adapt to life constraints. When your relationships are healthy and your behavior is more congruent with your values, you feel more authentic, cohesive, and self-confident. Individual therapy may help you increase your self-respect, improve your significant relationships, and unleash your personal potential.